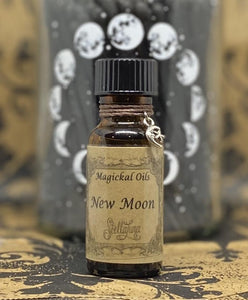 New Moon Magickal Oil
New Moon Magickal Oil is Witchcrafted using essential oils for rejuvenation, healing and protection. Traditionally the New Moon is a time of beginnings, and this oil will help facilitate any workings you have for those intentions. 
Please see collection description for additional information about Oils and Potions. 
1/2 oz bottle