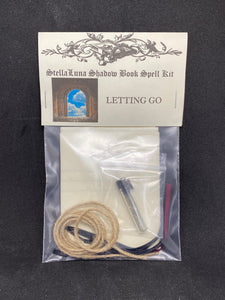 Letting Go Spell Kit
People and Events come into our lives for a specific reason and purpose.  Sometimes they are painful lessons to learn, but that does not mean we are supposed to dwell in the sorrow created. 
This Spell is designed to help you release the past and free yourself to move forward!
Instructions Included. Inside this kit are the tools - inside You is the Magick!