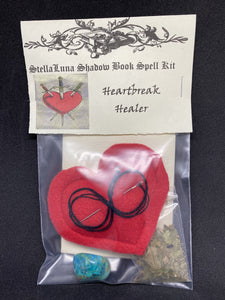 Heartbreak Healer Spell Kit
Heartbreak comes to us all at some point in life. Some of us have seen more than our fair share and some of us are new to the experience. In either case, the accompanying pain can feel annoying at best and paralyzing at worst. This spell is designed to bring some comfort to the process and help ease the suffering.
Instructions Included. Inside this kit are the tools - inside You is the Magick!