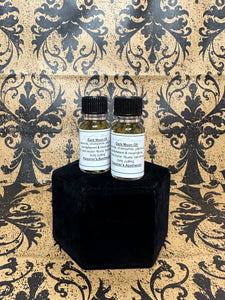 Dark Moon Oil
For dark moon rituals, banishing, and cord cutting.

Contains: jasmine, chamomile, patchouli, sandalwood and moonstone.
This information is for educational purposes only and is not intended as medical advice.  StellaLunaLLC and Coby Michael & Poisoner's Apothecary are not responsible for misuse of this product. These statements have not been approved by the FDA, and per their requirement, this product is not intended for human consumption.