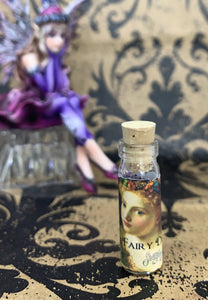 Eco-Friendly Fairy Dust
Our Exclusive Fairy Dust is made from Biodegradable Premium Glitter. Completely Child Safe, Non-Toxic & Vegan friendly (no animal testing!) Cosmetic grade. Produced from eco-friendly film derived from sustainable natural resources.  

Sprinkle some to add sparkle to your space, or use when crafting with your little witchlings!  My favorite way to use is to leave a little for the Nature Spirits that shared that special stone, nut, leaf or branch with me on hikes!  Let your imagination guide you.