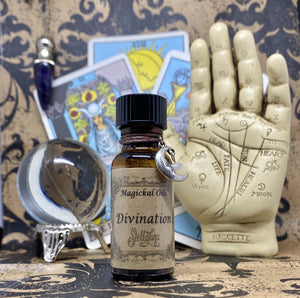 Divination Magickal Oil
Divination Magickal Oil can be used to anoint your tools or self prior to any workings such as tarot or oracle readings, palmistry, scrying, pendulum dowsing or tea leaf reading to name a few! Assists with opening your psychic centers for clearer messages and interpretations.
Please see collection description for additional information about Oils and Potions. 
1/2 oz bottle