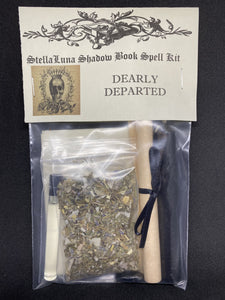 Dearly Departed Spell Kit
Use this spell to connect with loved ones who have gone before, or to honor The Ancestors ~ those who preceded and paved the way for us to live as we do today.  
Instructions Included. Inside this kit are the tools - inside You is the Magick!