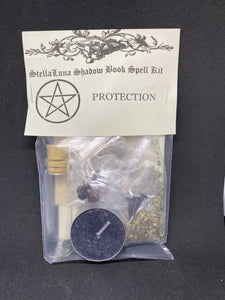 Protection Spell Kit
One of the oldest and most common reasons people turned to magick was for Protection.  Many cultures and generations have created tried and true methods over the centuries.  This spell kit is one such way!
Instructions Included. Inside this kit are the tools - inside You is the Magick!