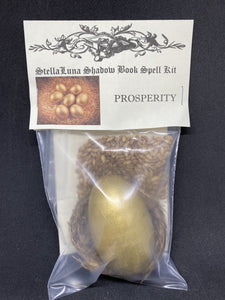 Prosperity Spell Kit
Prosperity is often measured by financial stability ~ but true Prosperity goes well beyond wealth. It is the state of flourishing, thriving, good fortune and success. 
This spell is designed to bring prosperity in all its many forms.
Instructions Included. Inside this kit are the tools - inside You is the Magick!