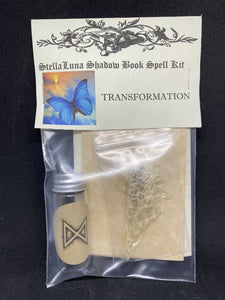 Transformation Spell Kit
There are many natural transformations that happen in life, and there are times when you just know you need a change.  The beauty of Transformation is that it can take any form ~ from subtle to extreme.  The key is the energy shift that follows and how it affects you going forward.  This spell is designed to assist you in making that shift and blossom into your New Self!
Instructions Included. Inside this kit are the tools - inside You is the Magick!