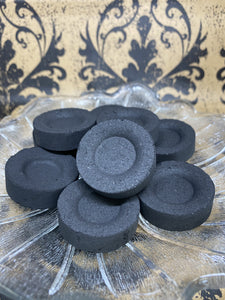 Charcoal Discs
Use with sand in fire-safe container.  Carefully light tablet and allow to burn from red to grey before applying incense, herbs or resins to center of disc.  We recommend using tongs for added ease and safety when lighting. 
See our Incense collection for fire-safe container options as well as storage for your discs and of course incense!  
Self-igniting 33mm charcoal discs ~ sold in sleeves of 10 each.