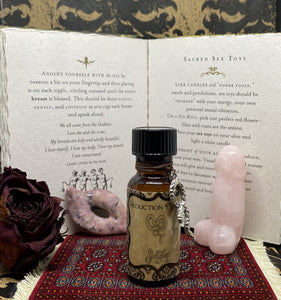 Potion - Seduction
Seduction Potion is Witchcrafted to amplify and enhance your inner primal lover.  Can be used alone or with a partner to intensify passion and pleasure.  Use with sex magick or when doing work to improve libido.  
*NOT INTENDED TO BE USED ON OR IN INTIMATE AREAS*
Please see collection description for additional information about Oils and Potions. 
1/2 oz bottle